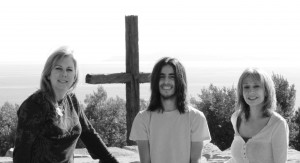 Uploading Soon: Pharmacy where a female spirit walks the aisles making herself known to customers. A female employee from the 1900's…and her 6 year old son advises OPI that this is a place that they like to frequent!
Got Ghosts? Contact OPI for your investigation!
We will keep your name and location confidential upon request.
Our service is always free of charge      
twitter @ojaiparanormal 
contact: 805-798-1215
email: ojaiparanormal@yahoo.com