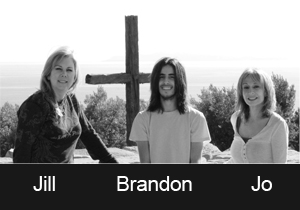 Photo by Amanda
Crew Bio
Each O.P.I. Investigator brings their own unique psychic ability to the team.
• Joanne Azoo, Founder/Lead Investigator/EVP Tech
• Jill Webb, Co-Founder/2nd Lead Investigator/Digital and Thermal Photographer
• Brandon Azoo, Co-Founder/Videographer/Editor
Our Mission
• To remove the negativity and fear associated with paranormal activity.
• To debunk or discover the scientific explanation behind paranormal activity. And if we're lucky... we'll find something that science cannot explain.